First ARTAS iX in New England!
See the Difference
With Robotic Hair Restoration Solutions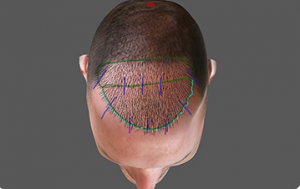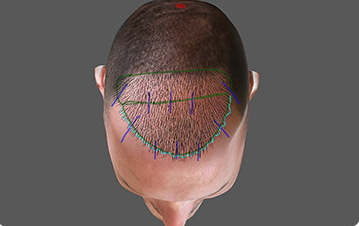 The state-of-the-art hair restoration technology is the first of its kind. From prep to procedure, it is the only robotic hair transplant system that delivers high-quality results quickly and painlessly for permanent results. ARTAS® works with expert physicians in mapping each individual for the most individualized and natural results. With this advanced mechanics, hair regrowth has never been easier.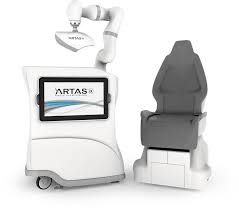 Each process begins with a consultation during which the ARTAS Hair Studio will simulate a 3D model of your hair transplant, previewing the customized results. The ARTAS Robotic System then identifies hairs to be used during the transplant. The hair is then harvested with the physician-assisted technology, precisely identifying hairs to preserve the natural look of the impacted area. The gathered results from the initial consultation are delivered to the robot to aid the physician in creating optimal site distribution. The hair is transplanted into the thinning areas, with results seen in at least 6 months.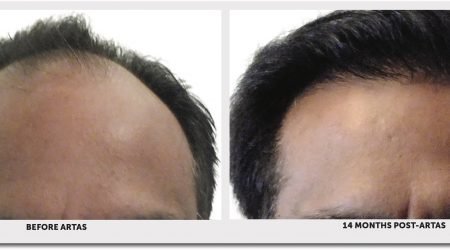 ARTAS® Robotic Hair Transplant System is the top choice for hair restoration results. Compared to traditional hair plugs and restoration, ARTAS is the only one of its kind. Traditional procedures are often time-consuming, painful, inconsistent, and lack lasting results. The ARTAS technology is the only way to receive completely customized treatment with permanent and natural looking results. 
Want A Free Online Hair Consultation? Find out if you are a candidate!
Aside from its one-of-a-kind technology, the ARTAS system:
Uses the most intelligent algorithms for harvesting

Creates natural site distribution that won't damage any existing healthy hair

No scarring is left behind and no stitches are required

It's virtually painless

It eliminates any potential human error

The procedure, as well as the recovery, is faster than other processes

Retains a natural appearance at the harvest site
Tracks previous hair direction, angle and spacing for the most natural look and feel.