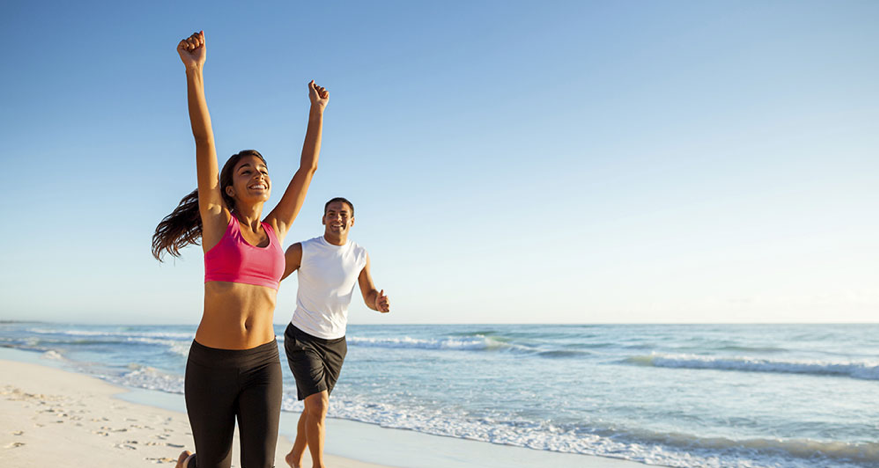 How to Find Ways to be Physically Active During Your Business Trips
As long as we have our familiar schedules and settings, we can usually stick to our plans. But when we find ourselves in a new setting and an unfamiliar schedule, it's easy to get distracted. That's why business trips and vacations are many people's downfall.
The solution is to plan how you will maintain your physical activity. If you have a favorite pair of sneakers, be sure to pack them. Most gyms nowadays have their own fitness facilities so be sure to use them. But if by chance your hotel doesn't have one, then look for alternative options such as walking paths, local parks, or hiking trails. If the weather is bad, maybe you use the hotel pool, so be sure to pack a swimsuit. Even if you're not a regular swimmer, going for a swim can be a great way to unwind after a long trip or intense business meeting.

Vacations
Vacations can also throw your normal activity schedule out of whack. On top of that, many of us think of vacations as a time to kick back and relax. That is completely fine, but the activities you enjoy doing can be just as relaxing as sitting on the beach.
Before you leave on vacation, make a list of physical activities you could do while away. Perhaps you want to stick with what you've been doing and just find the right time and place. However, vacations can offer many opportunities to try something new too, from hiking a trail in the Rockies to snorkeling in the Bahamas. You may even want to plan a vacation around an activity, such as skiing in Colorado or bicycling on Cape Cod. If you're visiting a large city, one of the best ways to see the sights is to get a map and do a walking tour. Also, consider that you don't have to go anywhere. Sometimes the most rewarding vacations are spent at home catching up on things that you need to do, such as cleaning the garage, painting the kitchen, or redoing the garden. Use these times to plan a family activity that everyone can do together. Try something new!